Setting up a Ethereum wallet
Introduction
An Ethereum wallet is one of a number of wallet types that Securitize supports on the platform. An Ethereum wallet is required to receive your tokens of investments with issuers that are using the Ethereum blockchain on Securitize.
Create an Ethereum Wallet Account
There are many Ethereum wallet providers available, here is just an example of one of the providers: MetaMask.
To get started, please visit the following URL: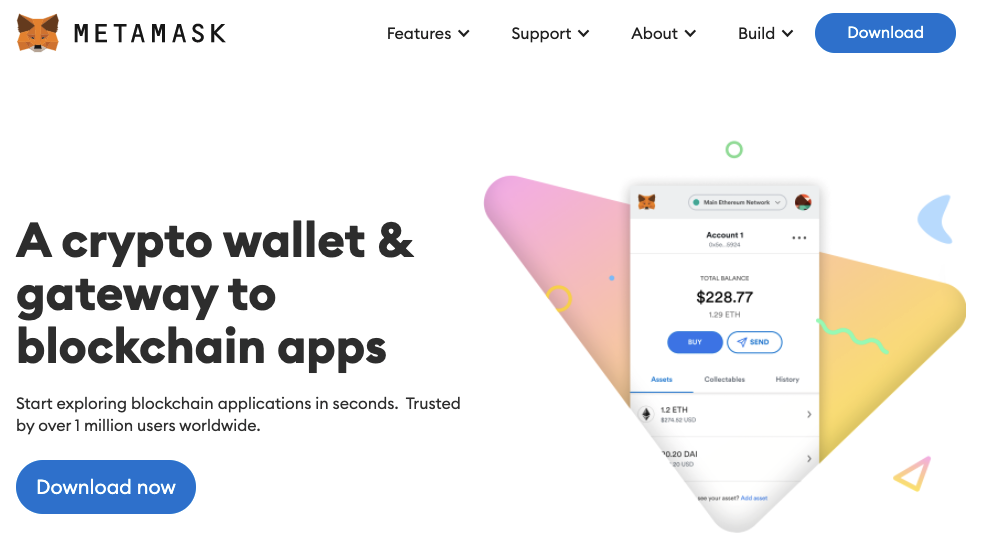 You can choose to download a Google Chrome browser plug-in or iOS / Android app on your phone: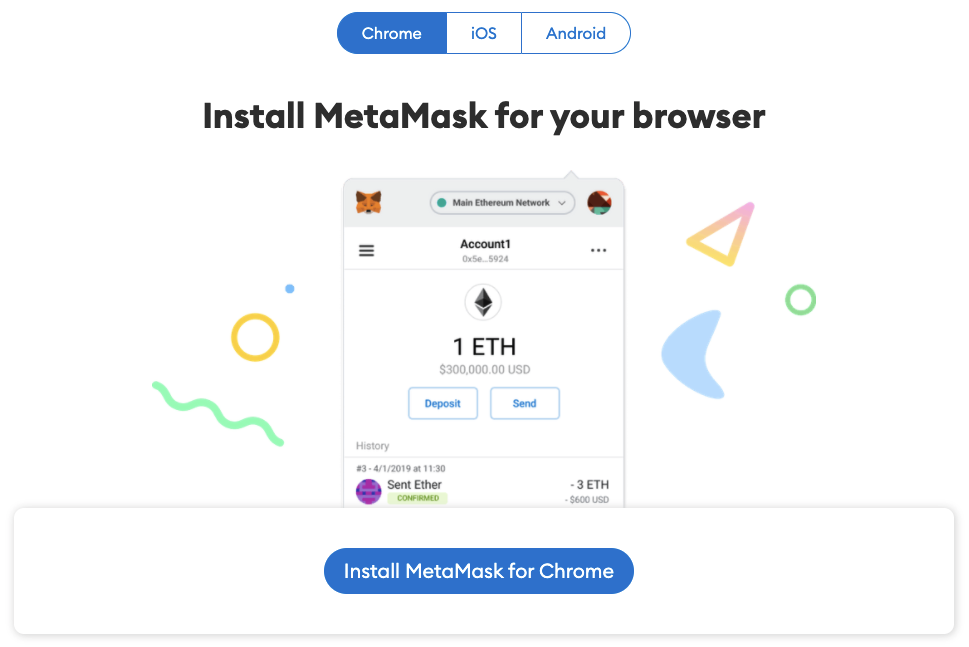 MetaMask has an on-screen setup tutorial for all users on every supported browser. Follow the instructions, read through the terms, and click "I Agree" to continue the setup process.
Create Your Wallet
The first step in getting set up with MetaMask is creating a wallet. Click on the "Create a Wallet" button. You will then need to create a password with a minimum of eight characters that you will use to log in to the browser extensions or add-on.
Secret Backup Phrase
Your Secret Backup Phrase is a way to easily backup and restore your account at any time. It consists of twelve words in a particular sequence. It is essential to memorize this, write it down on a piece of paper and place it in a safe place.
How to find your Ethereum address in MetaMask
After installing MetaMask in your browser and the initial setup process is complete, you can click the MetaMask extension or add-on icon from the toolbar. If you are on mobile, just launch the application. The MetaMask interface should now be visible to you, and you will see a string of numbers and letters under "Account 1" near the top of the window. That is your Ethereum address, and you can click on it to copy it to your clipboard.