Guide to Completing the Suitability Questionnaire
Please begin by accessing this link: Suitability Questionnaire
Accurately answer all of the questions and click "continue"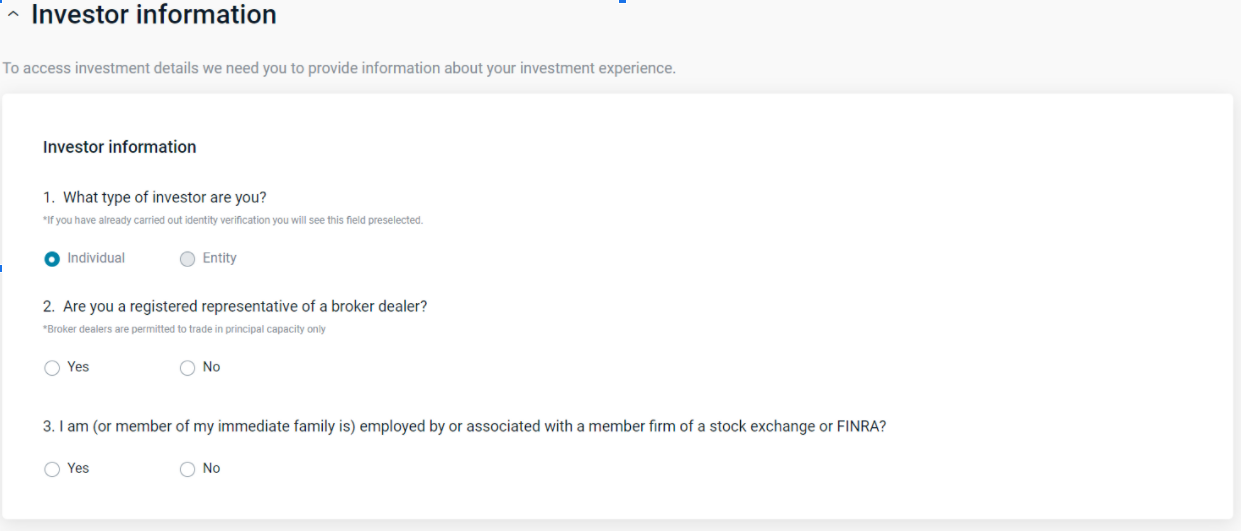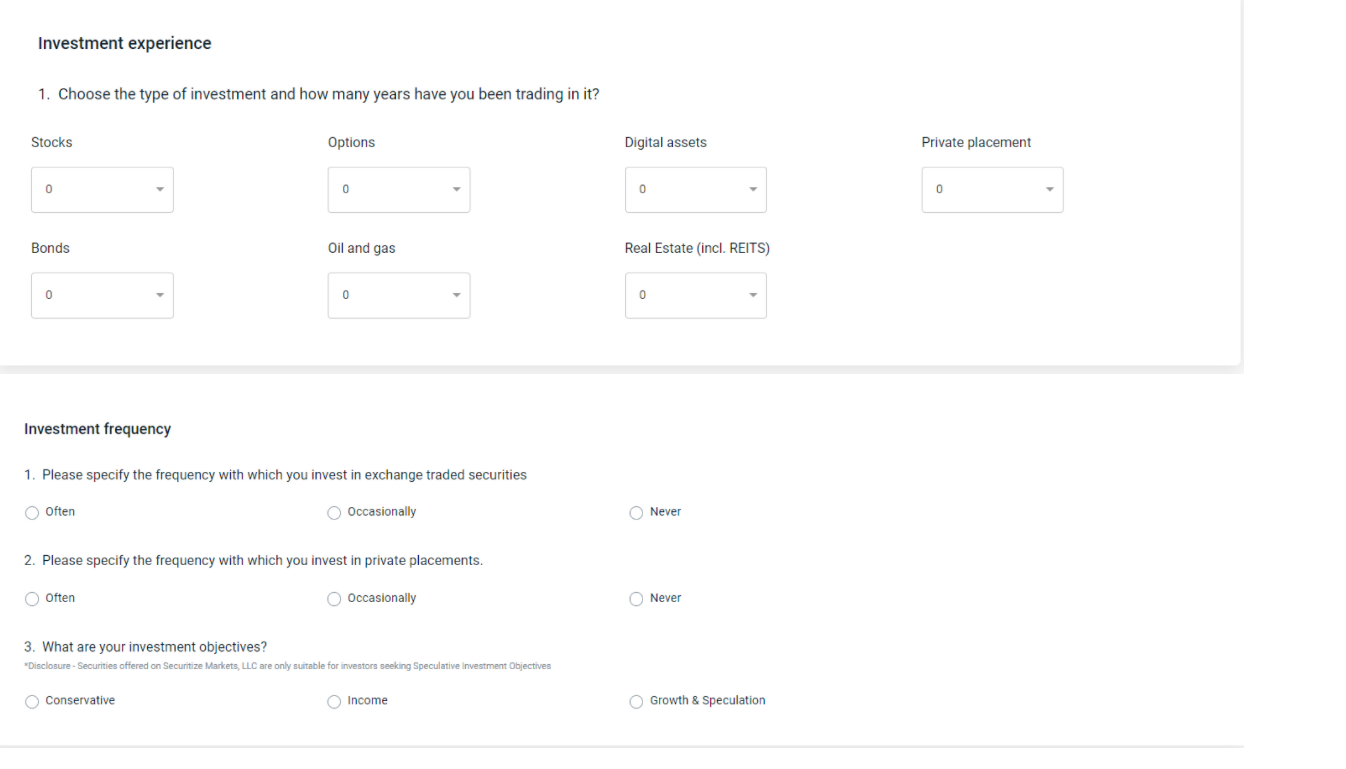 Submit your application after reading the affirmations and downloadable documents.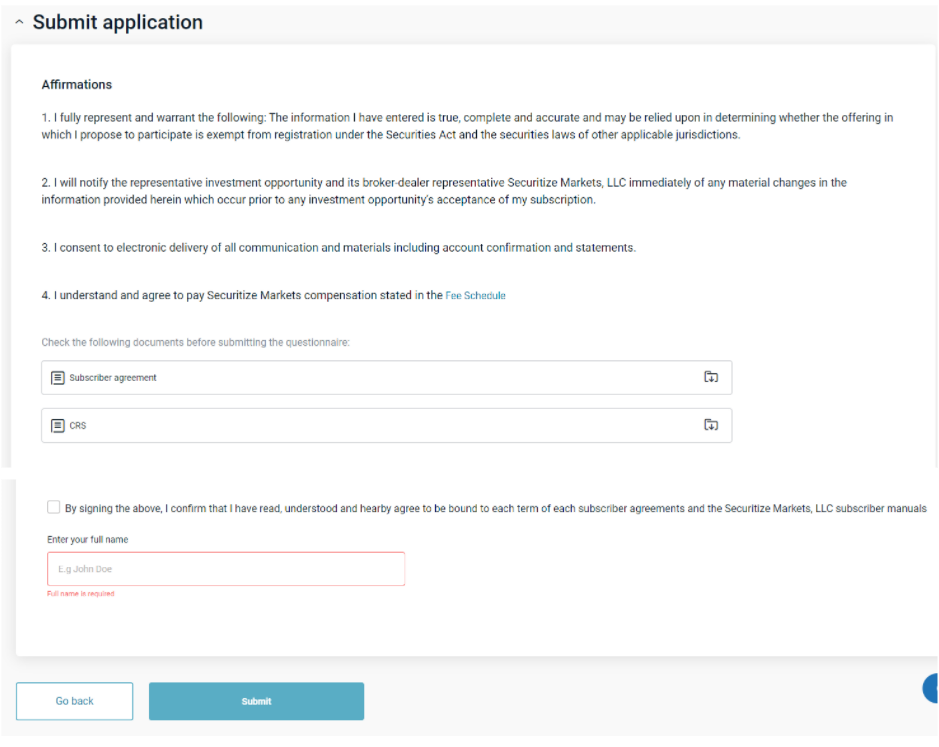 Our Securitize Markets services team will review your answers. Each account receives individualized attention and approval for compliance purposes. There may be some delays, but our general SLA is 24 hours during US business hours, Monday through Friday.