How to Complete Accreditation for Accredited Investors
Completing the Accreditation process with Securitize requires the completion of your KYC. Click the Accreditation Application link and follow the instructions below to apply as an accredited investor.
Once your financial status is confirmed and application is approved, additional offerings will be available that have accreditation requirements.
Steps to Complete Accreditation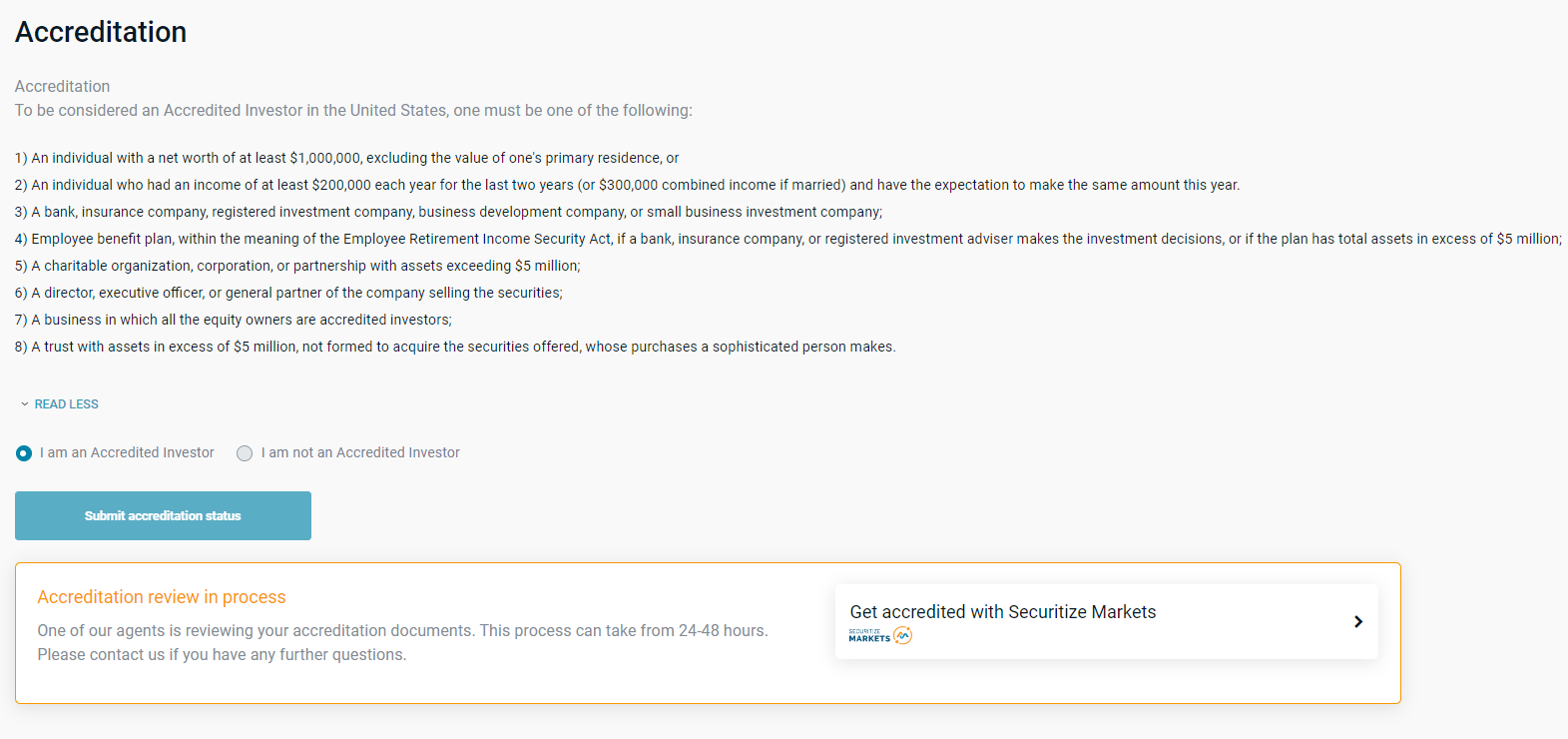 Choose which Accreditation Method you would like to complete.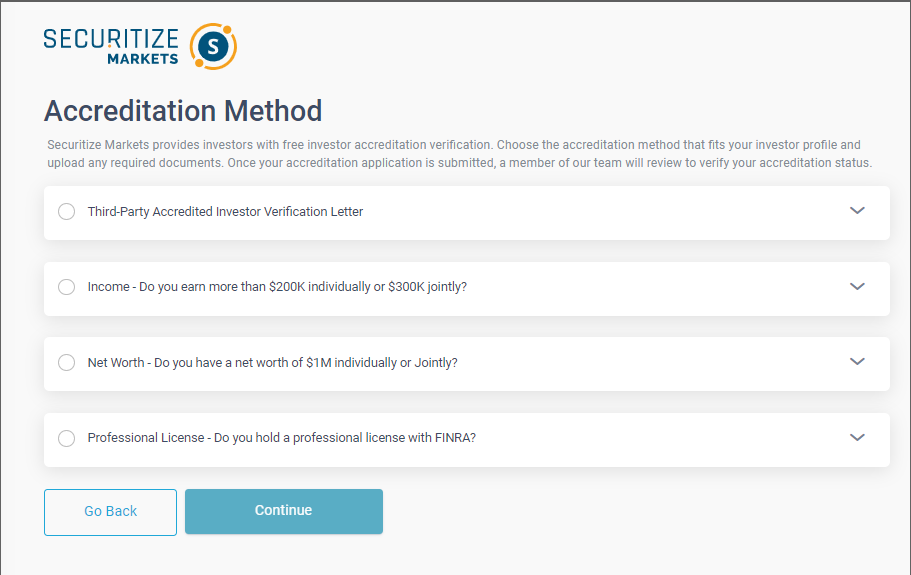 This Example is using the Third-Party Accredited Investor Letter: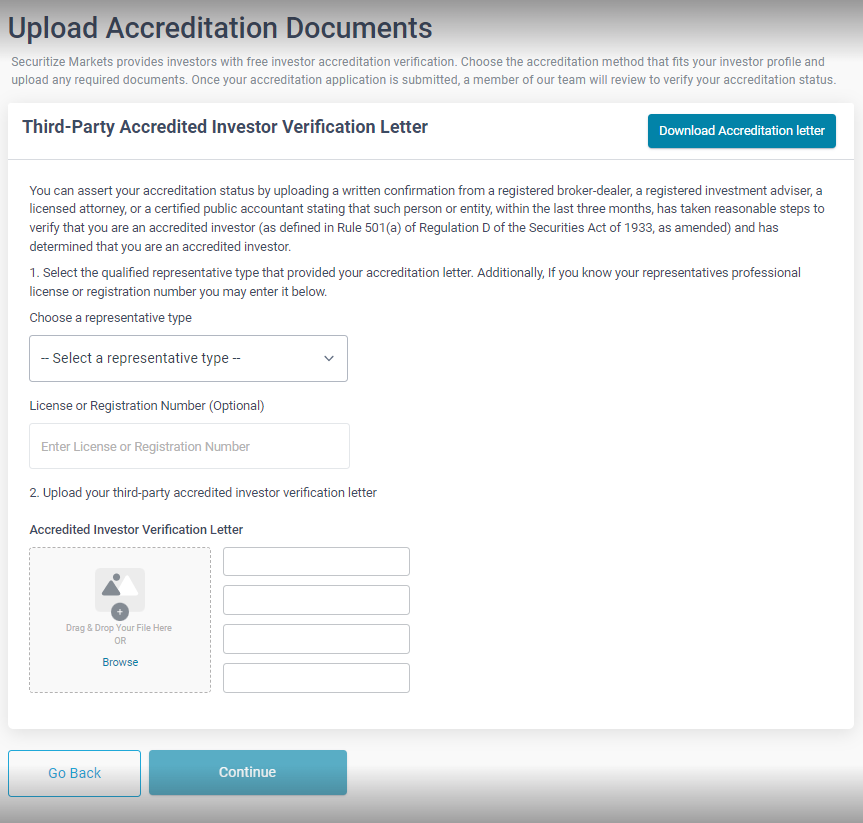 Once your documentation has been provided, our Securitize Markets services team will review your application. Each account receives individualized attention and approval for accreditation and compliance purposes. Our general SLA for processing Accreditation applications is 24 hours during US business hours, Monday through Friday.